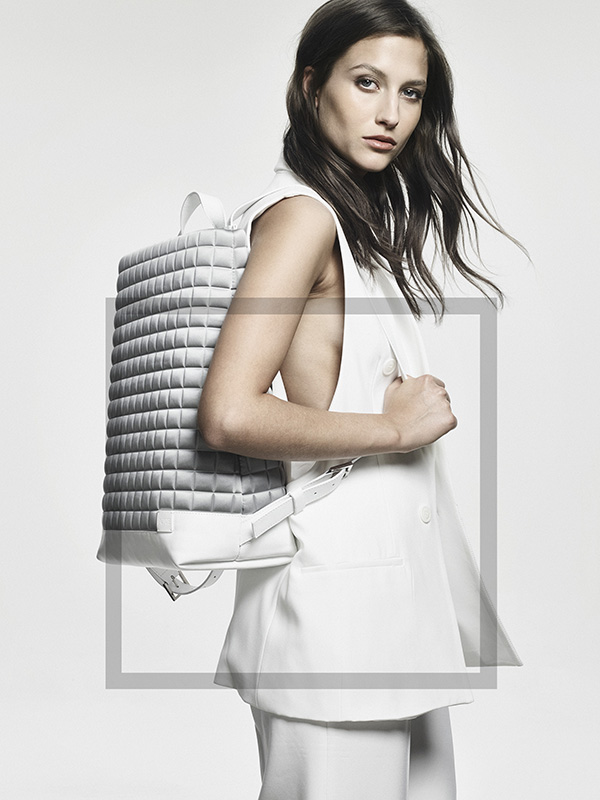 AGATE___a new line by AGNESKOVACS

Inspired by the success and growing interest towards AGNESKOVACS as well as the encouraging feedbacks we decided to launch a new line. That is AGATE, a casual, lively minimalistic new brand. The sophisticated and sporty line represents high quality and contemporary design on a favourable price thanks to the unique, alternative materials that replace leather.

AGATE has been a hidden layer of AGNESKOVACS. It follows the AK's aesthetics, outstanding quality and functionality while being its light and youthful version.

The 'agate' is a crystalline and layered semi-precious stone which has a distinctive and vivid pattern that follows the shape of the stone. Its exciting and diverse stratification is particularly inspiring thus giving a starting point for every collection.

Bodies of the AGATE bags become "moving" by geometric details. The pieces are still made of one sheet of fabric shaped and bent - then fixed by barely visible stitching. The application of alternative material solutions results in exciting surfaces.

AGATE and its first collection, Quadra is debuted in autumn of 2016. The new pieces are characterised by the combination of leather and a unique, thermoformed material. This fabric has a distinctive square pattern that evokes the "Space Age" aesthetics of the 60s and gives a retrofuturistic atmosphere to the bags. The mini collection includes a unisex backpack, a women tote bag, a shopper bag and a MacBook case which are available in monochrome black as well as in the combination of silver and white.