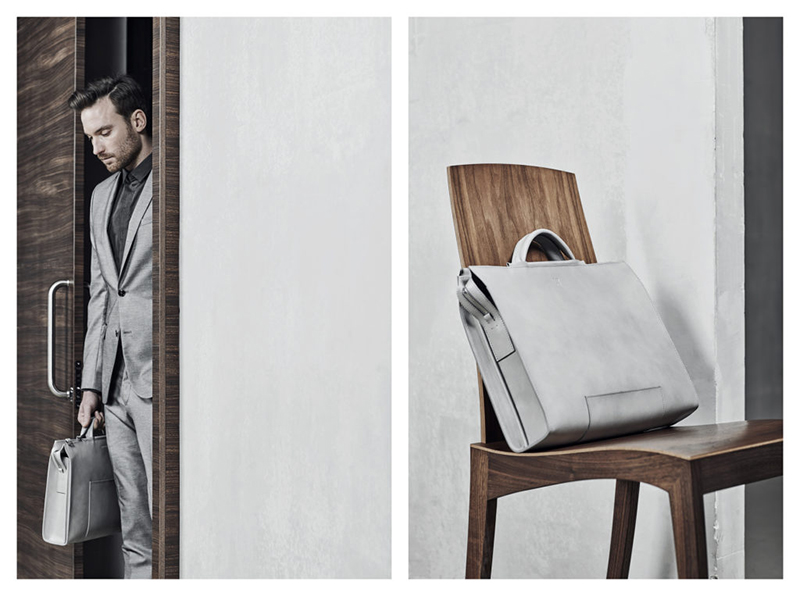 In the spirit of puritan luxury, the characteristics of two clearly different traditions unite as a balanced whole in the AGNESKOVACS' Eaves collection. The design of the traditional Japanese culture that shows Asian influences and its aesthetics ideal matured over the centuries unlikely encounter with the cultural traditions that based European luxury. The Eaves bags were created by layering the marks of the Japanese architectural tradition and the modern European elegance.
Inspiration came from the traditional Japanese roof types in terms of shape as well as the meanings incorporated. The overhanging zipper and the ribbed sides connected reminiscent of a typical Japanese roof structure element, the extending eaves which give the buildings a characteristic silhouette. The importance of the roof is multilateral; functional, aesthetic and symbolic, too – it protects the building from the elements, determines the character of the house and it is the head, the spiritual point that provides protection, thus guarantee security and stability.
The structure of the new bags is based on the visual breakdown and reinterpretation of architectural elements. The basic shape of the body is square, which, thanks to the balanced, parallel lines, shows stability. The fixed-form is moved by the curve of the zipper, which gives sophistication to the object.