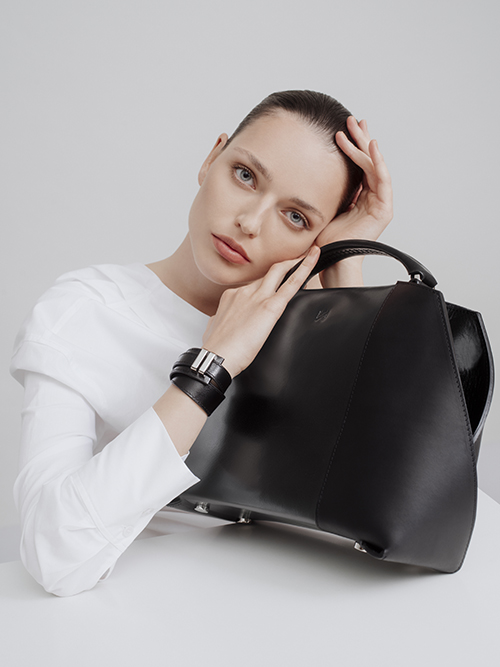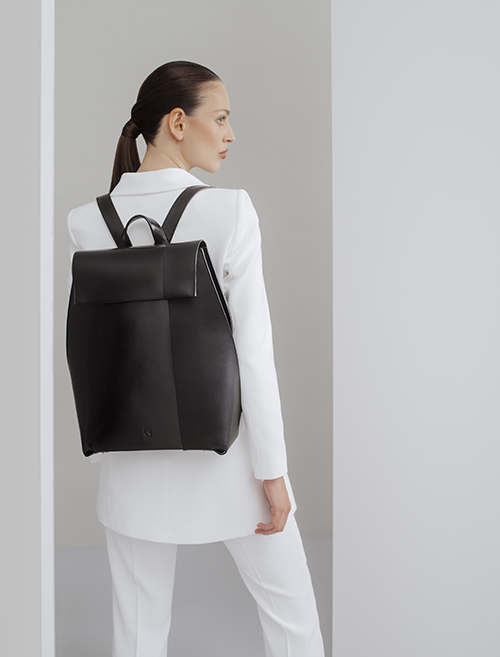 AGNESKOVACS
Business collection - Everyday Celebration
The Business collection was designed to bring a festive feel to everyday life. During the dull and routinely working days we long for special and beautiful moments, for a liberating carefreeness that we rarely experience in the mill of everyday tasks. AGNESKOVACS 'new collection pursues to create these moments through the aesthetics and uniqueness of the pieces. The artistic shape and fine workmanship of the handbags evokes a moment of festive joy with every look and touch - to cheer you up even during a difficult meeting or at the end of an exhausting workday.
The new collection was inspired by the contemporary woman who is confident, intelligent, and conscious. She faces challenges with creativity and openness. She is dedicated when it comes to her work and her family. Unique and exciting details make her timeless elegance memorable and refreshingly modern. Her decisions are always conscious therefore last forever.
The new collection offers essentials for the busy woman. The Business bags are designed to match the office attire, yet are delicate, feminine in the details. The sides of each bag fold onto each other like a blooming calla lily. The organic shape of the handbags refers to the continuous self-developing and desire to learn that characterizes the contemporary woman. 
The new pieces like every AGNESKOVACS bag from the beginning are made of one single sheet of premium leather to ensure durability. The special detail of the new handbags is the hand-sewn handle whose fineness increases the value of these accessories.
The handbags of the Business collection are available in three sizes so that everyone can find the right design for themselves. Moreover, the bags can even be customizable for request. Matching backpacks, belts, and leather jewelry (necklace, bracelet) were also created to complete the collection.
Photo: Oleg Borisuk
Model: Anna Kiss / Highlight Models
Styling: Márk Kiss
Make up: Zsófi  Virág 
Hair: Kitti Gém / Close