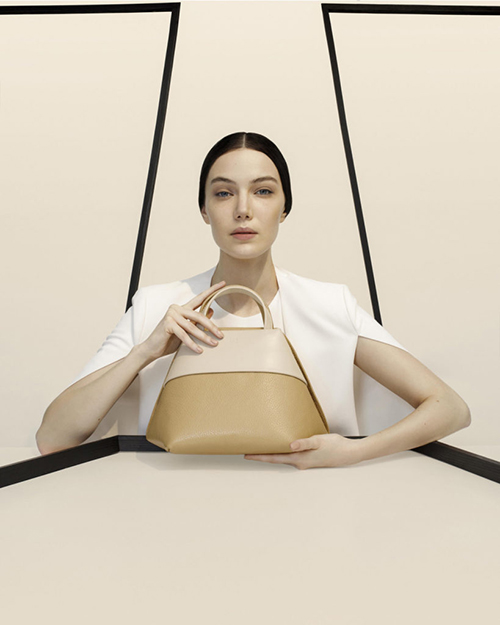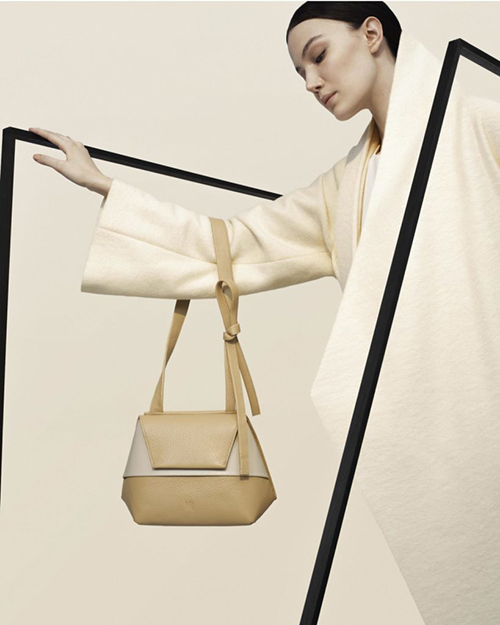 The story of AGNESKOVACS has begun 4 years ago when the iconic PONS collection debuted. Since then several unique collection were designed and many beloved bags and accessories were created in the studio. By this years' collection the brand returns to its roots.
Blanche, the new collection of AGNESKOVACS is a return to nature, an expedition to the high mountains following the inspiration.
The majestic mountains were the subject of admiration in every culture and are still a very inspirative topic from architecture to literature. Mountains are the ancient symbol of stability and permanence and they express eternality that AGNESKOVACS always seeks to obtain in design.
The Blanche bags have a timeless and spirited feminine character which expressed by the unique conical shape and the subtle change of materials. Two different surfaces meet on the bags: a structured, pressed cowhide leather on the top of a smooth leather that recalls a snow cap covering a mountain peak. The name of the collection derives from this visual; Blanche refers to the eternally snow-capped Mont Blanc which also called "la Dame Blanche" (the White Lady). The stunning, white beauty of the peak recalls a highly chic French woman everyone wants to conquer. Like the AGNESKOVACS woman whose exciting elegance is without exaggeration.
The change of material emphasizes the structure of the Blache bags. The base leather and the upper leather lean toward to the inside together thereby creating the opening of the bags. The structure of the layers that build on each other are again the result of architectural thinking. Inspiration coming from architecture has played a significant role during the design process.
The steady shapes are refreshed by a new knotted shoulder straps type that highlights the collection's sophisticated femminity.
The Blanche bags are available in black, champagne and butter yellow.
The collection were first presented on Budapest Central European Fashion  Week.
Photo: Oleg Borisuk
Styling: Kiss Márk
Model: Esti Laura / Visage/
Makeup: Nemes Kinga
Hair: Zomborka Miska