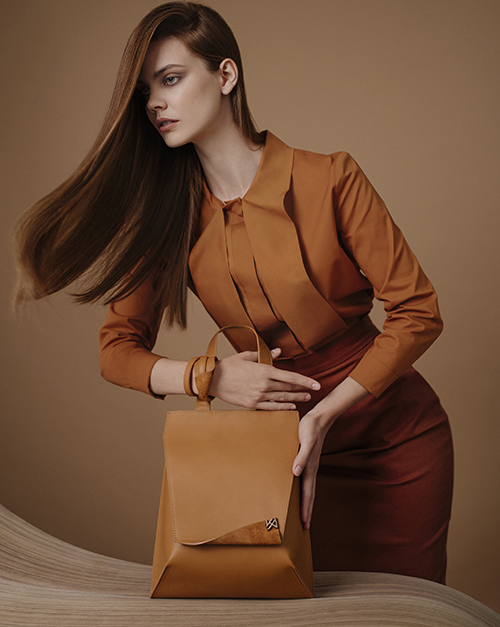 Wave collection

AGNESKOVACS has just turned 5 years old, yet the AK woman is as eternal and mysterious as ever. Sophistication is her strength. Fine details make her appearance truly unforgettable. The AK woman's choices are not defined by trends, her style is unique and inspired.

Wave, the latest collection of AGNESKOVACS, is inspired by the unstoppable power of nature. The wave symbolizes the overwhelming energy that can carve out a rocky shore and make stone crumble into tiny pebbles over the years. The wave symbolizes persistent endurance with which we are capable of anything and can overcome any difficulty.

The perpetually waving water is a meditative force. Whether we are standing on the shore looking at the waves or let it rock us while surrendering ourselves to its power, the movement of waves soothes us and helps contemplation.

It is not a surprise that wave also frequently represented in art: in film and literature as well as in fine arts and architecture. From the ancient Greek wave motif to the Japanese Hokusai's famous print, it appears in every culture.

When designing the Wave collection, Agnes reached back to these depictions. She was also inspired by Theo Jansen's kinetic sculptures that are driven by wind energy. As the coastal wind launches them, the structures start to run dynamically with a wavy movement almost as they have come alive.

A subtle wave motif gives dynamism to the new bags and accessories formed by the bending of the leather and highlighted by the contrast of napa and suede surfaces. A new feature of the Wave bags is the wooden logo which fixes the shape. In the current collection the accessories got more emphasized than before: beside bracelets, a belt and a leather visor were created.