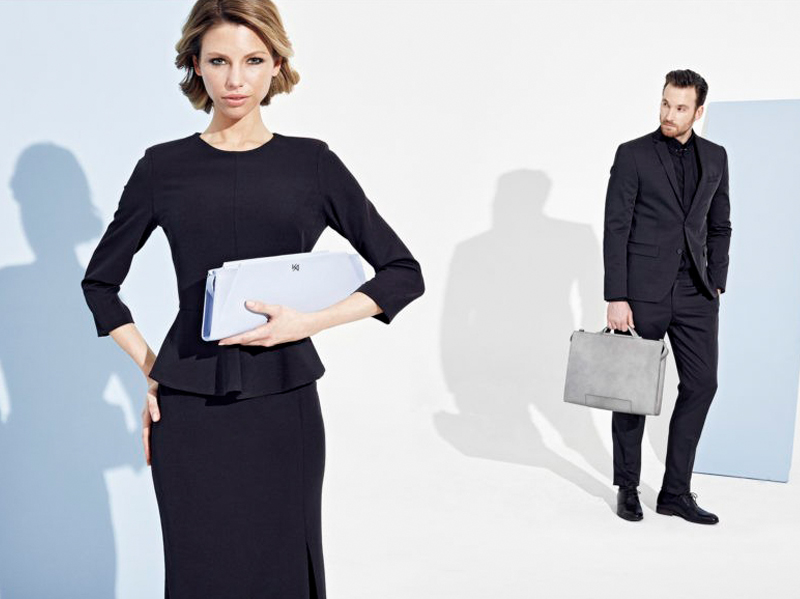 The Silhouette collection provides essential pieces for unique and stunningly stylish women.
The bags of the collection were created for AGNESKOVACS's ideal woman who express her style in a sophisticated way. She appreciates the timelessness of classic shapes, but also enjoys unexpected design solutions. Her refined appearance represents contemporary elegance. Her exciting style game gets inspired by faraway cultures.
The AGNESKOVACS woman attracts attention, she is stunning and unforgettable without being loud or chaotic. She loves the touch of fine materials the softness of leather and perfect stitching. Her choices are always well thought out, so when she finds the suiting one, she sticks to it for a long time.

The Silhouette collection plays with the decomposing of the classic silhouette. For inspiration it returns to the complex structure of the sharp-angled Japanese pagoda roofs. The Silhouette matches the men's collection, but still has an independent and strong character. The soft nappa leather is now contrasted with the shine of the metal logo. Striking black was paired with ethereal light blue, which underlines the duality of the collection – western and eastern, soft and strong, classic and unconventional.